Winter School for Students in a Japan LTER Site (February 2020)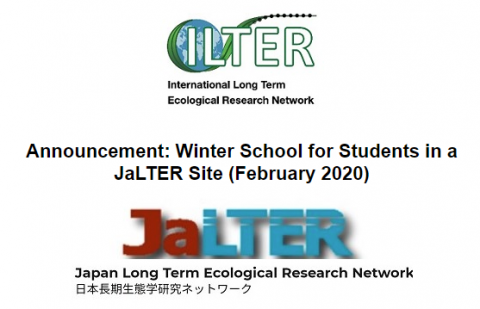 JaLTER is pleased to announce that Hokkaido University Forests (JaLTER site) will hold a Winter Forest Ecology Course JAPAN from 25th February to 28th February 2020 in Hokkaido.
The target is 3rd and 4th-year undergraduate students and master's students. In this field course, the students will learn basic and applied knowledge about snow function, plant ecology, soil nutrient dynamics, carbon flux, soil faunal activity and silvicultural activity in winter forest.
For the detail, please visit our webpage https://winter-forest-ecology.weebly.com/
The application will be accepted until 30th January.
If you have a question, please contact Makoto Kobayashi (makoto@fsc.hokudai.ac.jp), one of the organizer of the course.